About Us
Black Triumph Productions is an entertainment production company specializing in projects for film, television, the internet and live theatre. Clients include Universal Studios, 20th Century Fox, IBM, Toshiba and Opera Pacific among others. Some of our released films and shorts are: "The Seventh Man", "A Short Film", and "The Gift". Projects currently in production are: "Combat Nuns".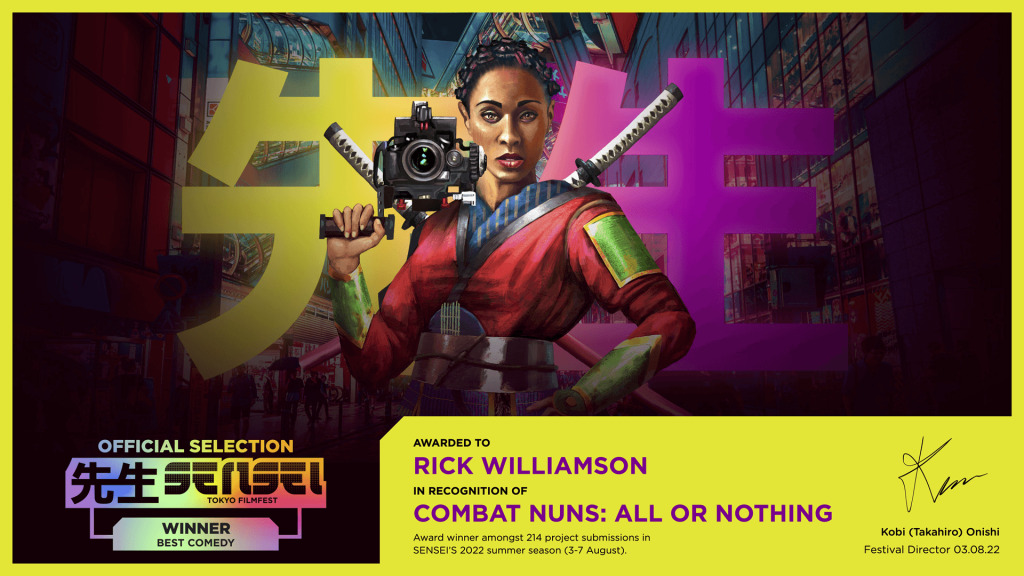 Rick Williamson
As the creator of Black Triumph Productions, Rick Williamson is an American actor who has worked professionally for many years in Hollywood, California.
As a Theatre Arts graduate, he has applied his experience in the visual arts world to create award-winning entertainment that is both visually appealing as well as intellectually stimulating.
He has been involved in the entertainment business as a writer, director, producer, a professional actor and stuntman as well as a puppeteer.
Rick has written plays about violent puppets, produced stunt brawls for corporate events and private parties as well as designing a high fall for Opera Pacific's production of Tosca.
Rick has appeared in dozens of television commercials and has performed stunts in episodic television shows and films.
His upcoming project "Combat Nuns" is a fusion of comedy and violence!
Our Gallery
Let's make great things together